Hey Guyz .. !!
Few days ago I Was doing a research on best online image compression tools for free and guess what I have found the results pretty awesome. I have found lot's of compression tools but some of 'em really sucks and-even Does not work !! I have found FEW really awesome image compression tools qui-have made the image compression FUN, fun means clustering yeah you-have to click just one time you got your results.
the best tool I have found is 'compressor.io ', this is what i was talking about. You shoulds check this out once and feel the difference.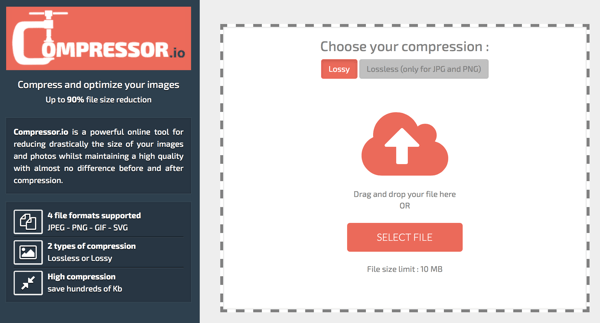 List top 10 image compression tools in the world ever this tool comes in second position...!!
Thank You